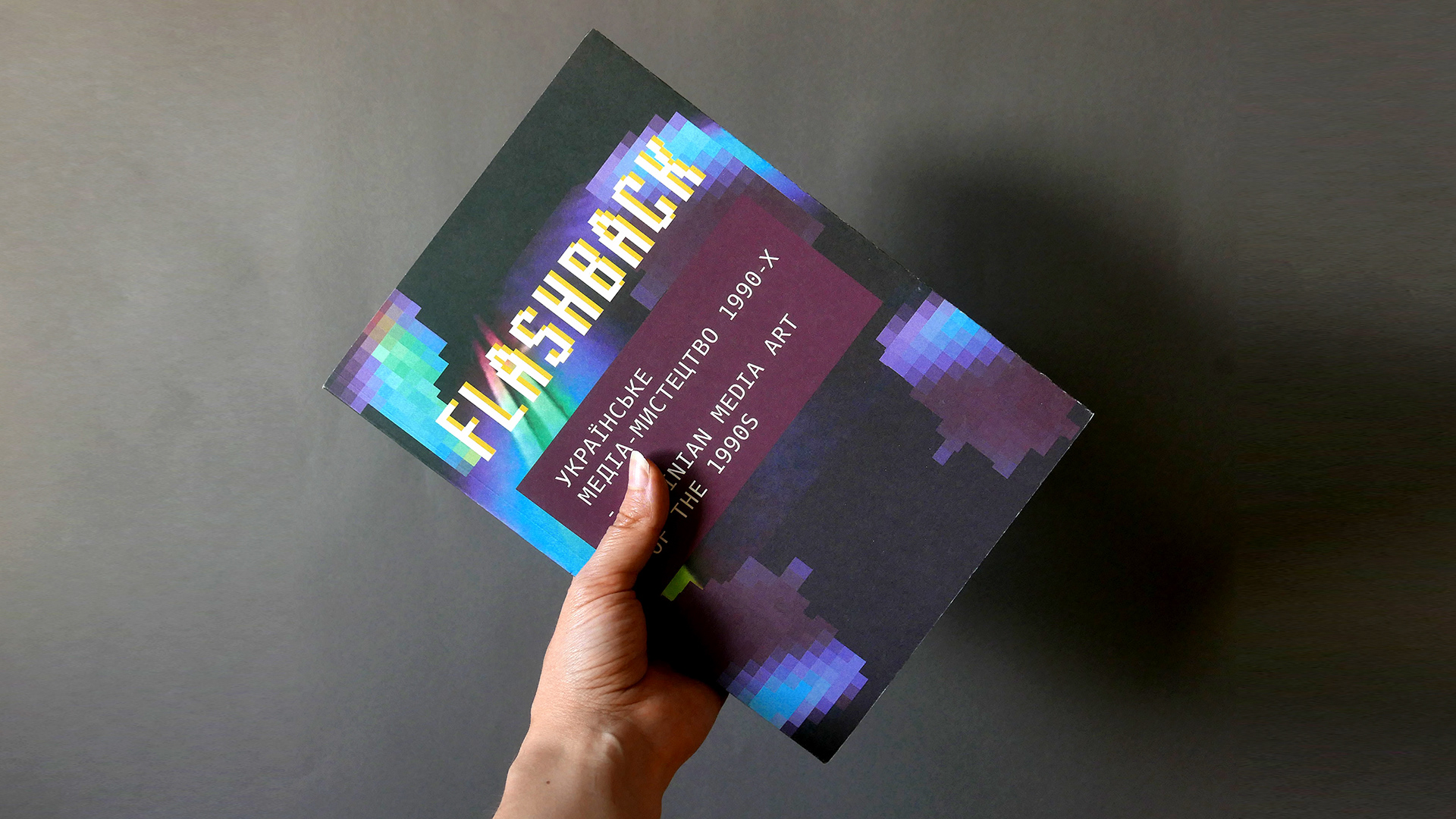 "Flashback" was an exhibition at Mystetskyi Arsenal, Kyiv, dedicated to the new media experiments in Ukrainian art of the 1990s.
Curatorial text:

Ukrainian video, its appearance delayed until the very beginning of the '90s, was by the end of the decade testing different types and techniques of this art: short films experimenting with form, morphing, reformatted film, clipping, 3D animation, online, interactive, often in the format of documentation of performances or as part of multimedia installations. In the second half of the 90s, video art that thinks in the form of a TV box is replaced by a different kind of video created for a new type of exhibition space: the black box – a specially created dark room with projection, where ideally the viewer is alone with the piece, perceiving it not simply as a television picture, but as a video installation with a complex spatial aura. All this, without claiming to be exhaustive, is reflected in the exhibition project, as some things disappeared or lost their ability to be reproduced.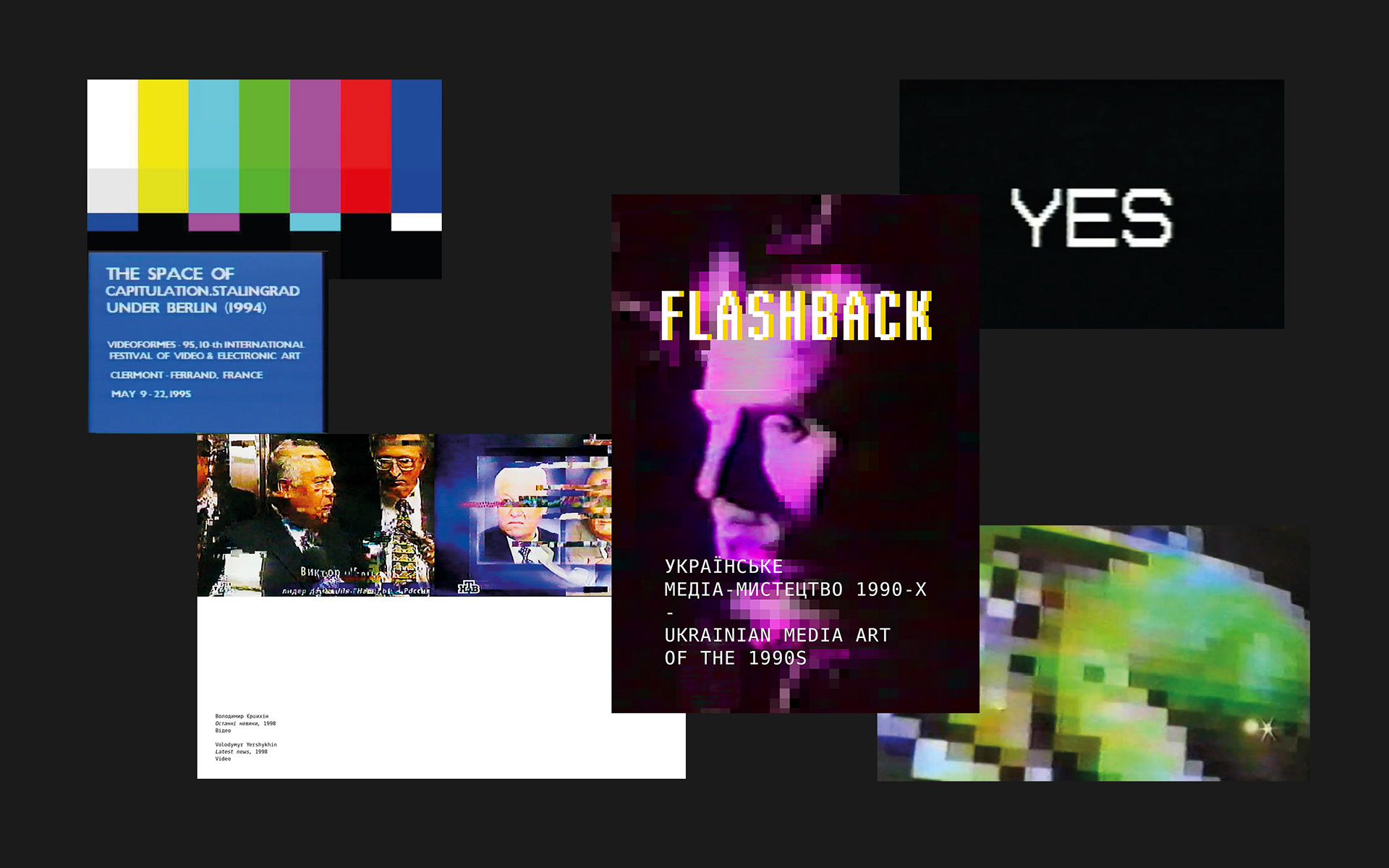 Most of the artworks present at the exhibition include glitchy, highly pixelated images with a lot of analogue noise. They also borrow aesthetics from the B-movies and video games popular at that moment. 
Those artworks were pioneering for their time and could be paralleled with the Californian new wave in graphic design, as well as the WET and early i-D magazines style in the 1980s. For this reason, my decision was to choose the latter as one of the style references and add elements of pixel/glitch to a final visual solution.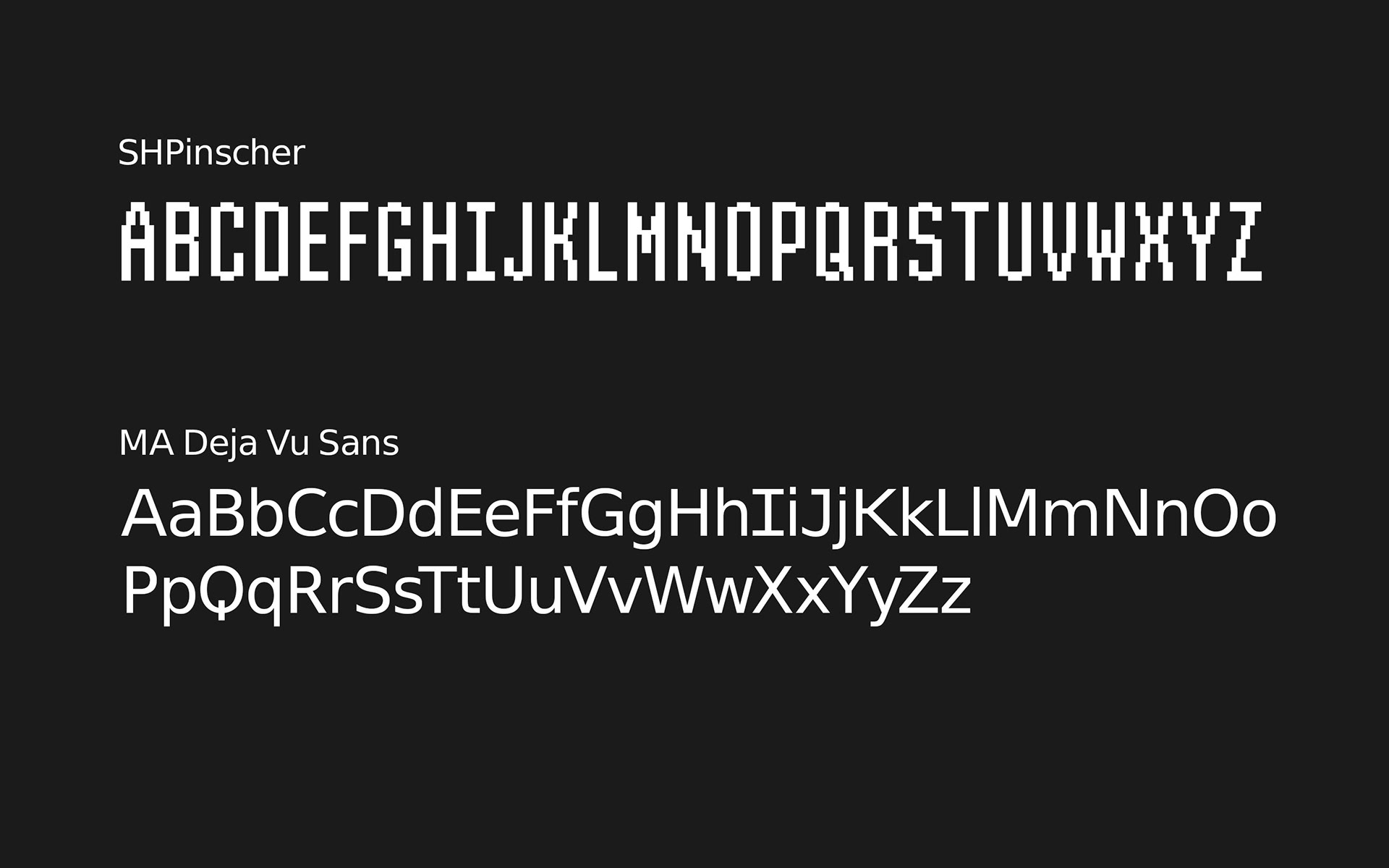 "Highway Nyman", a video work by Myroslav Kulchytskyi, served as a main source of inspiration for the cover design. I also used SHPinscher font with its Tetris-video game style characters on the cover alongside with the main font Deja Vu.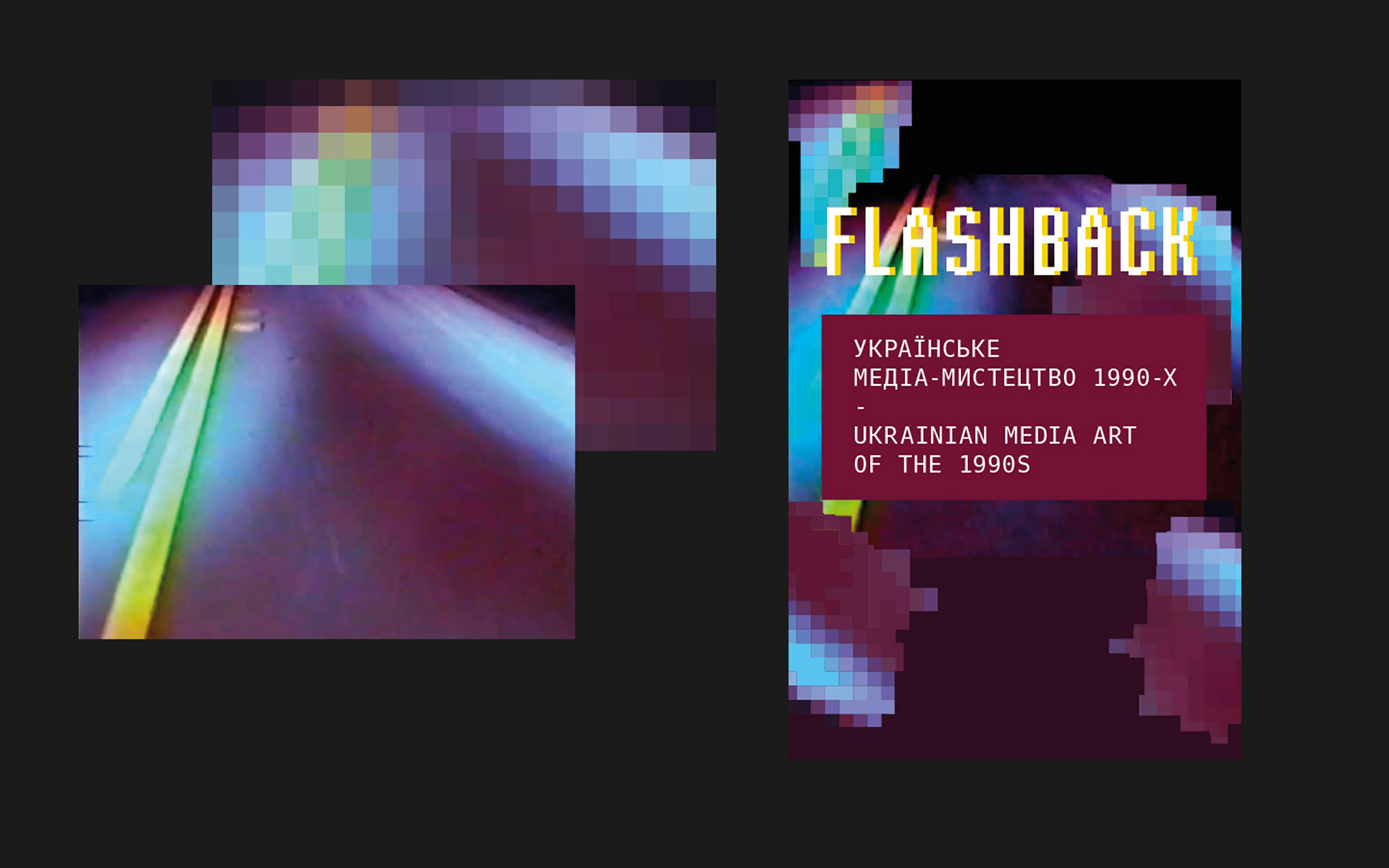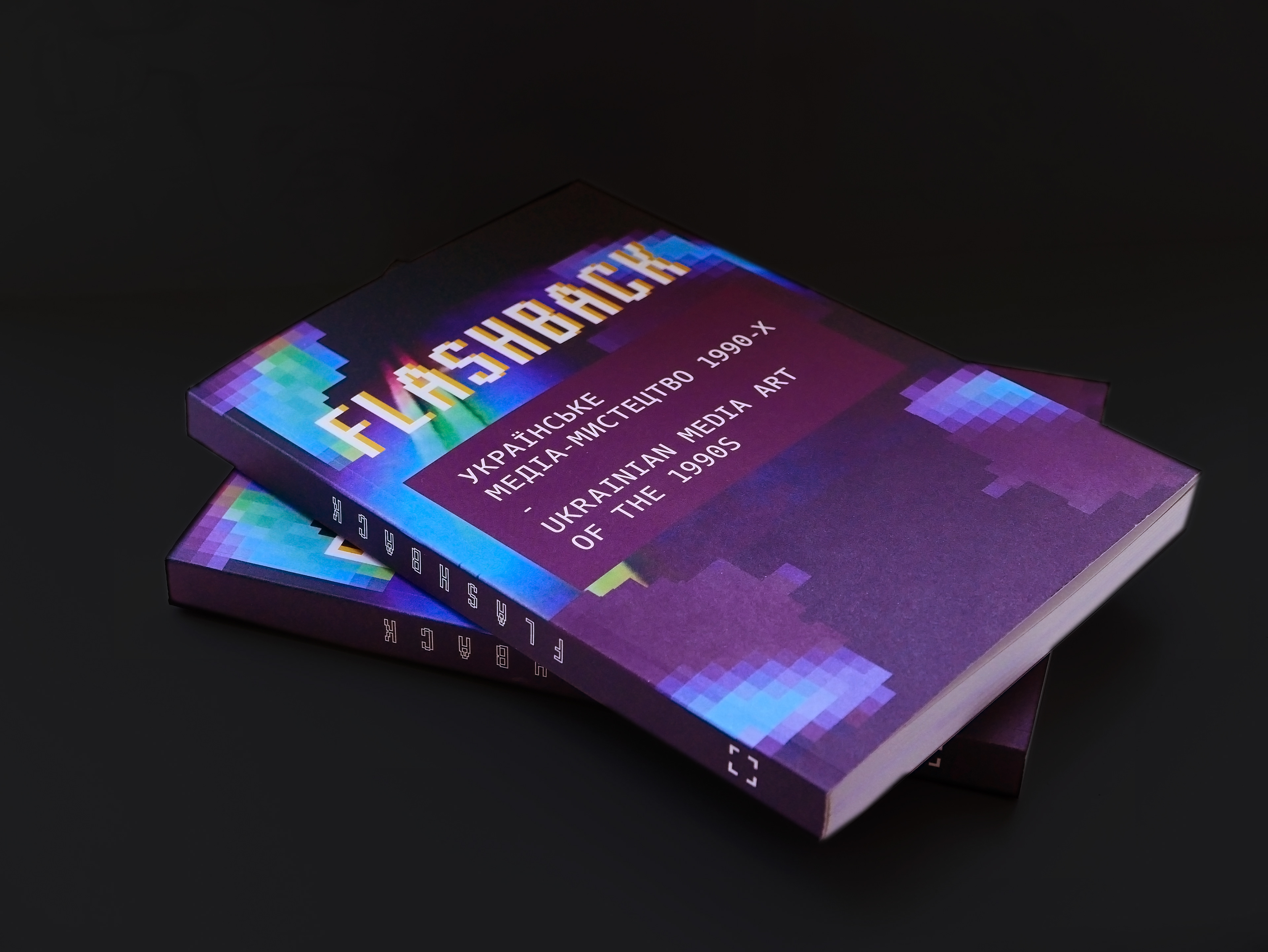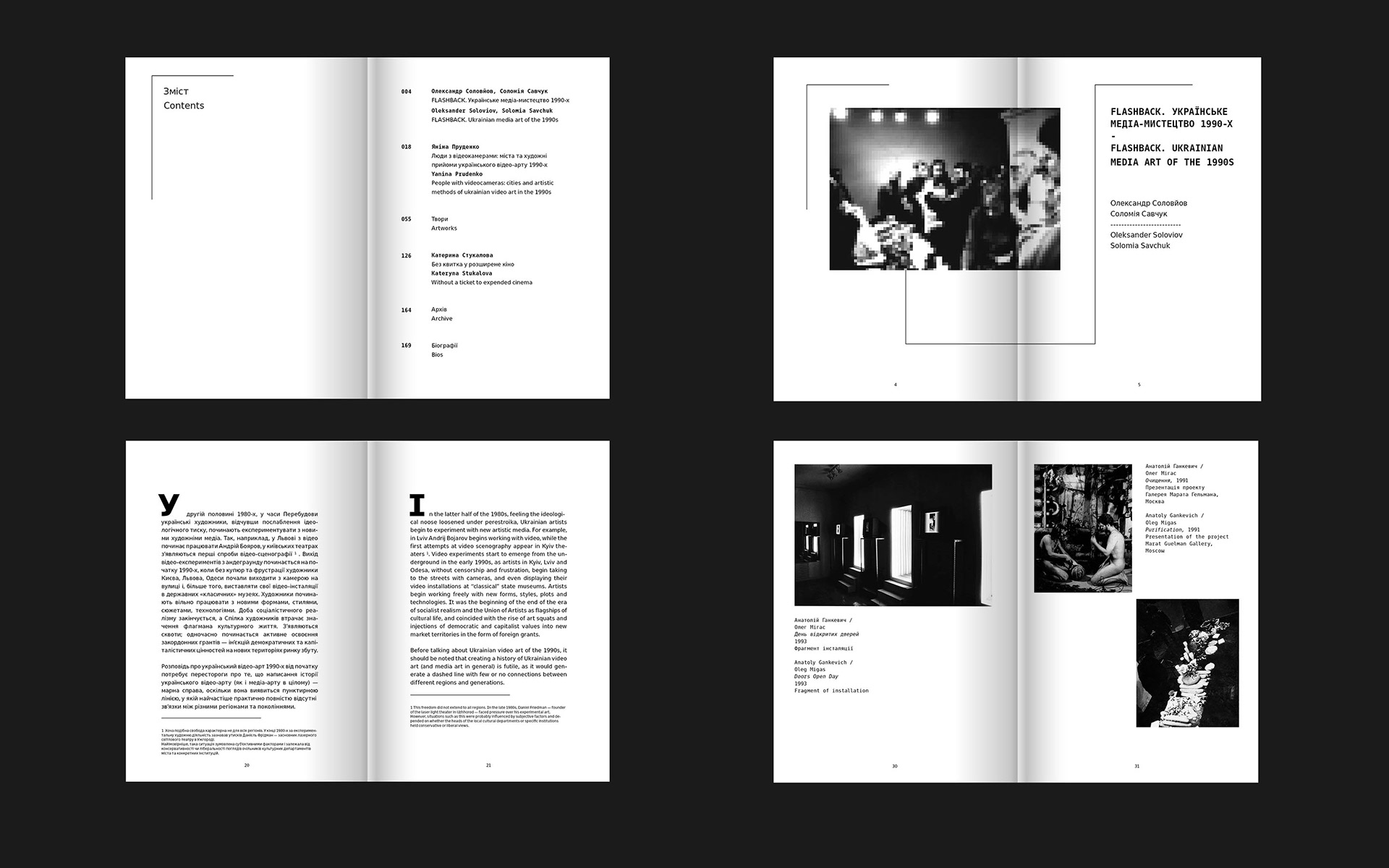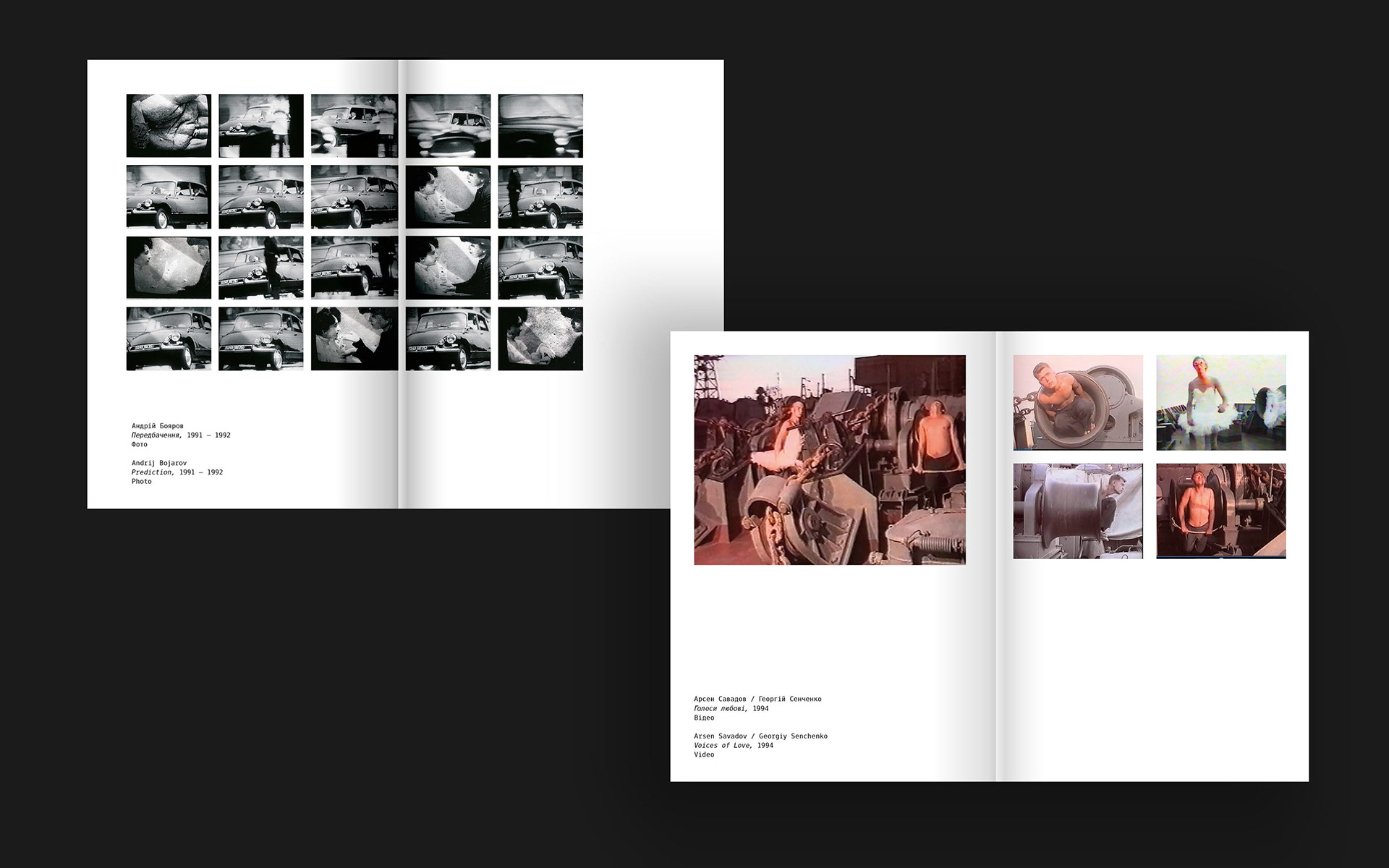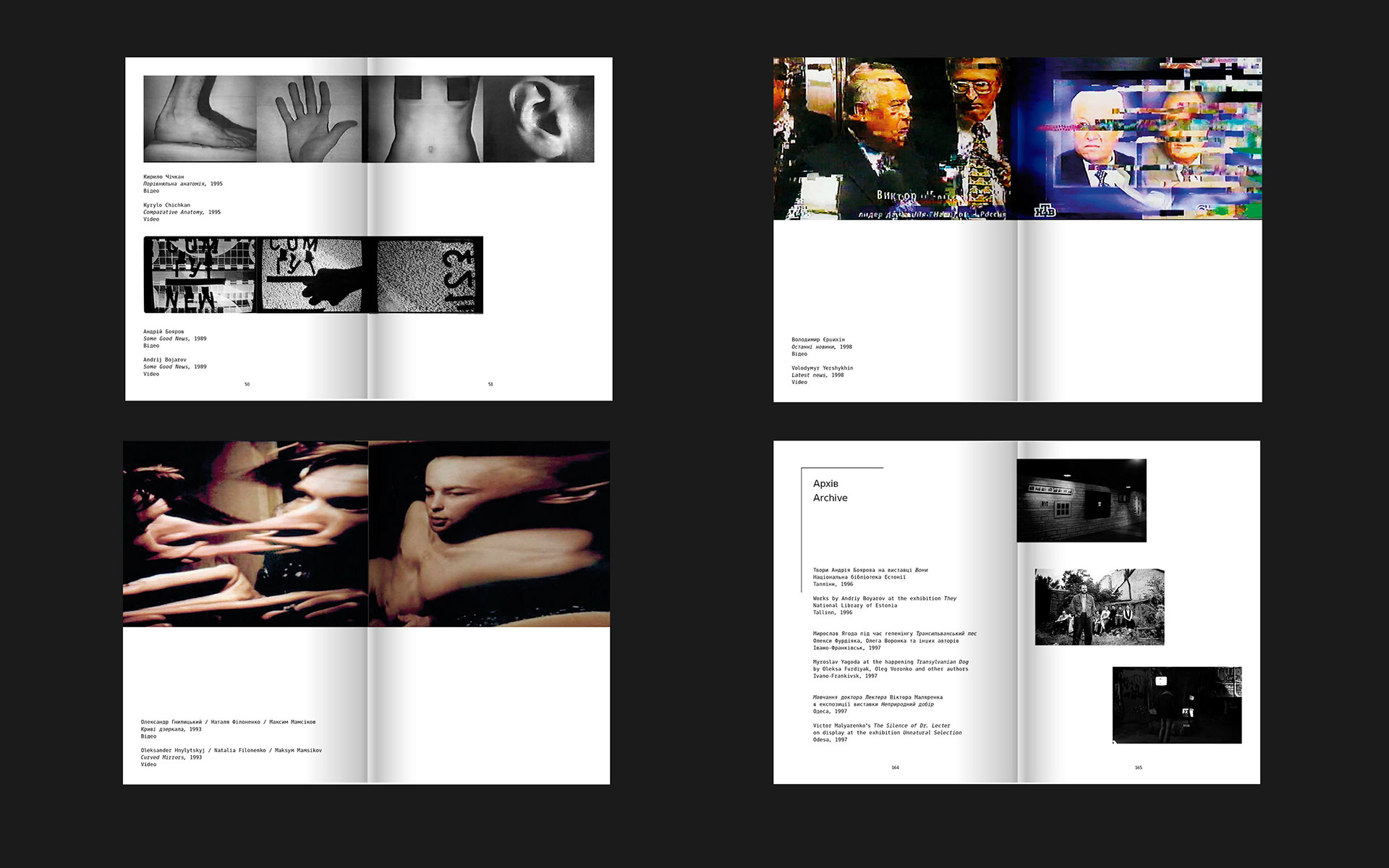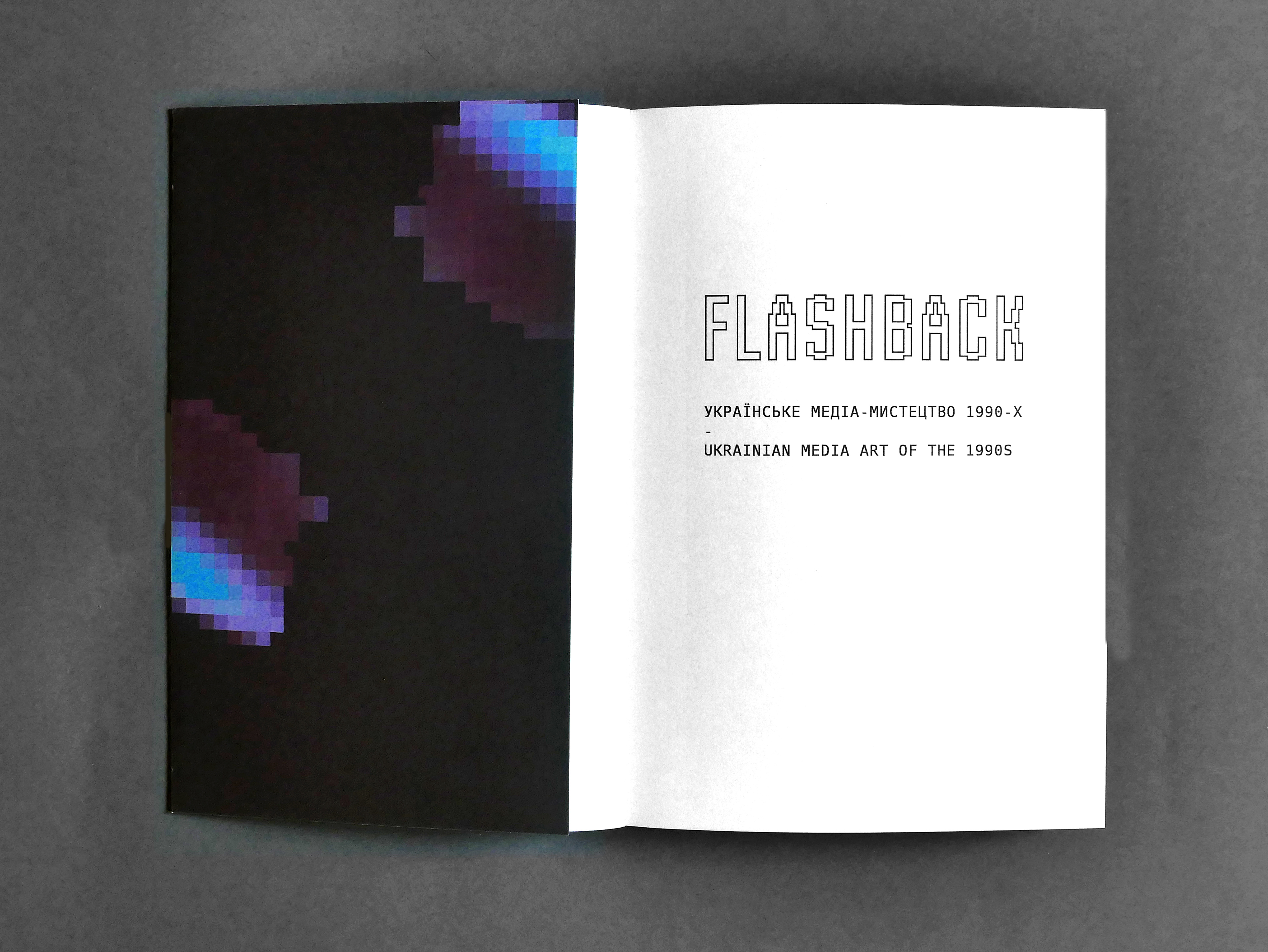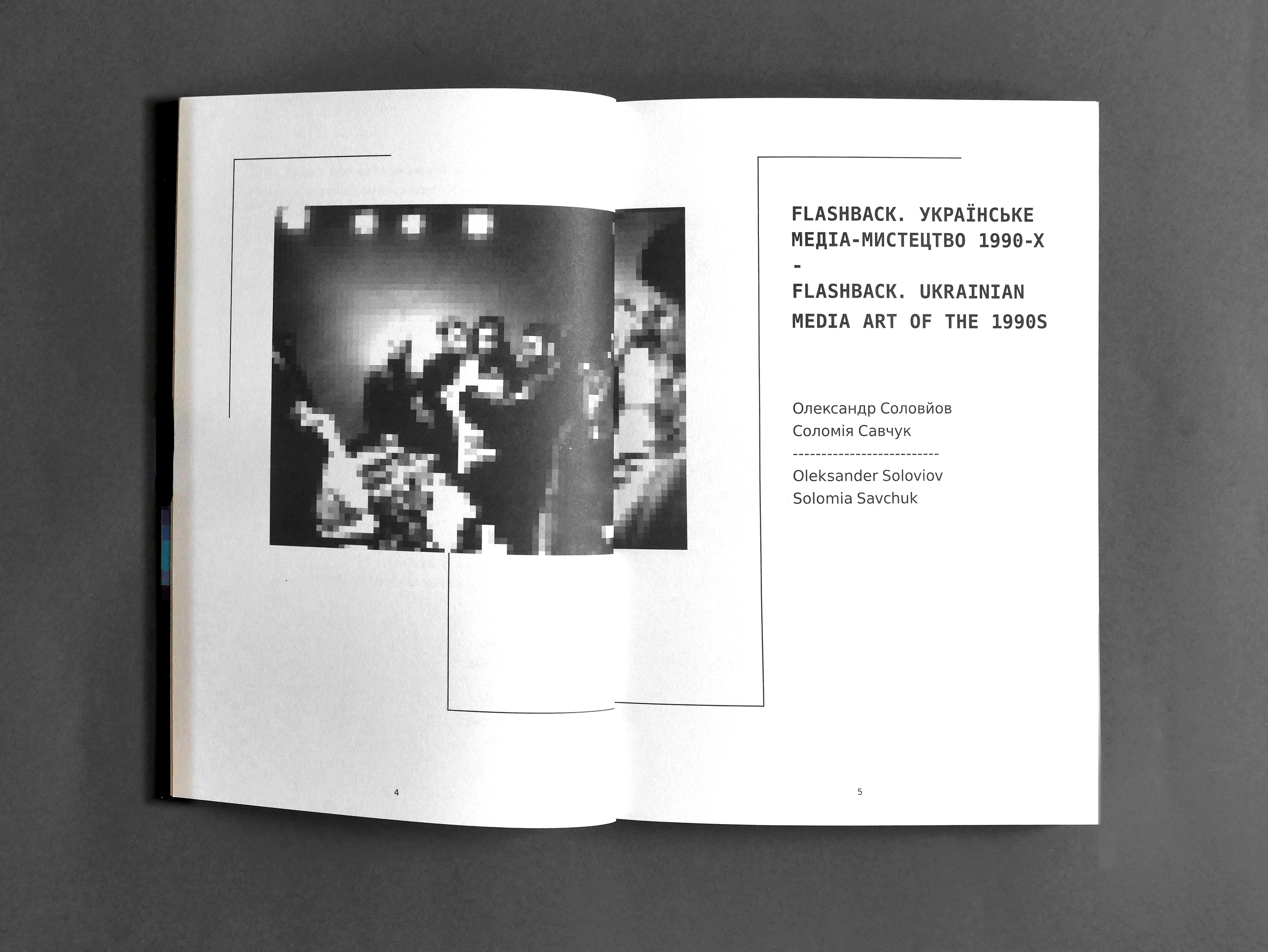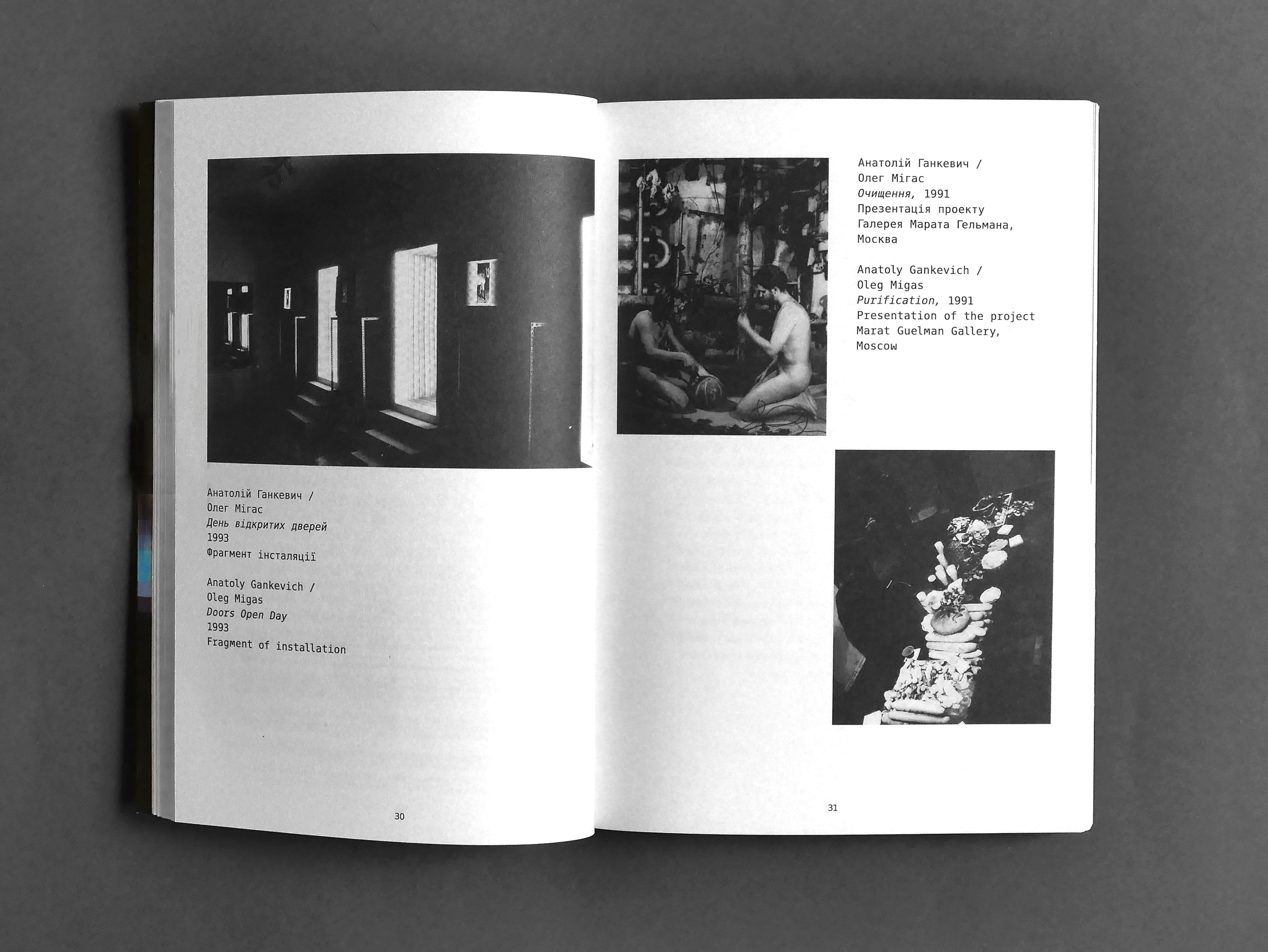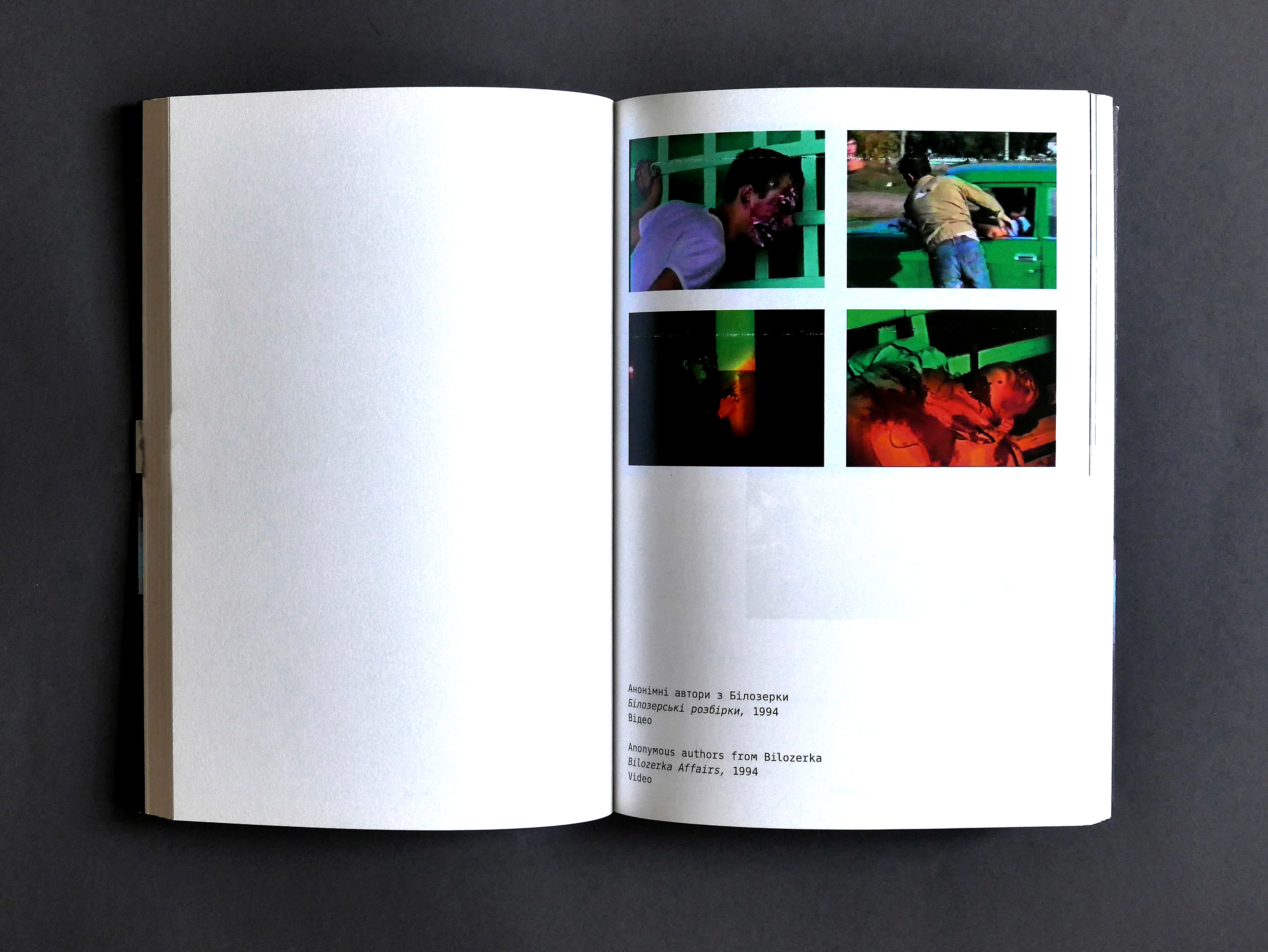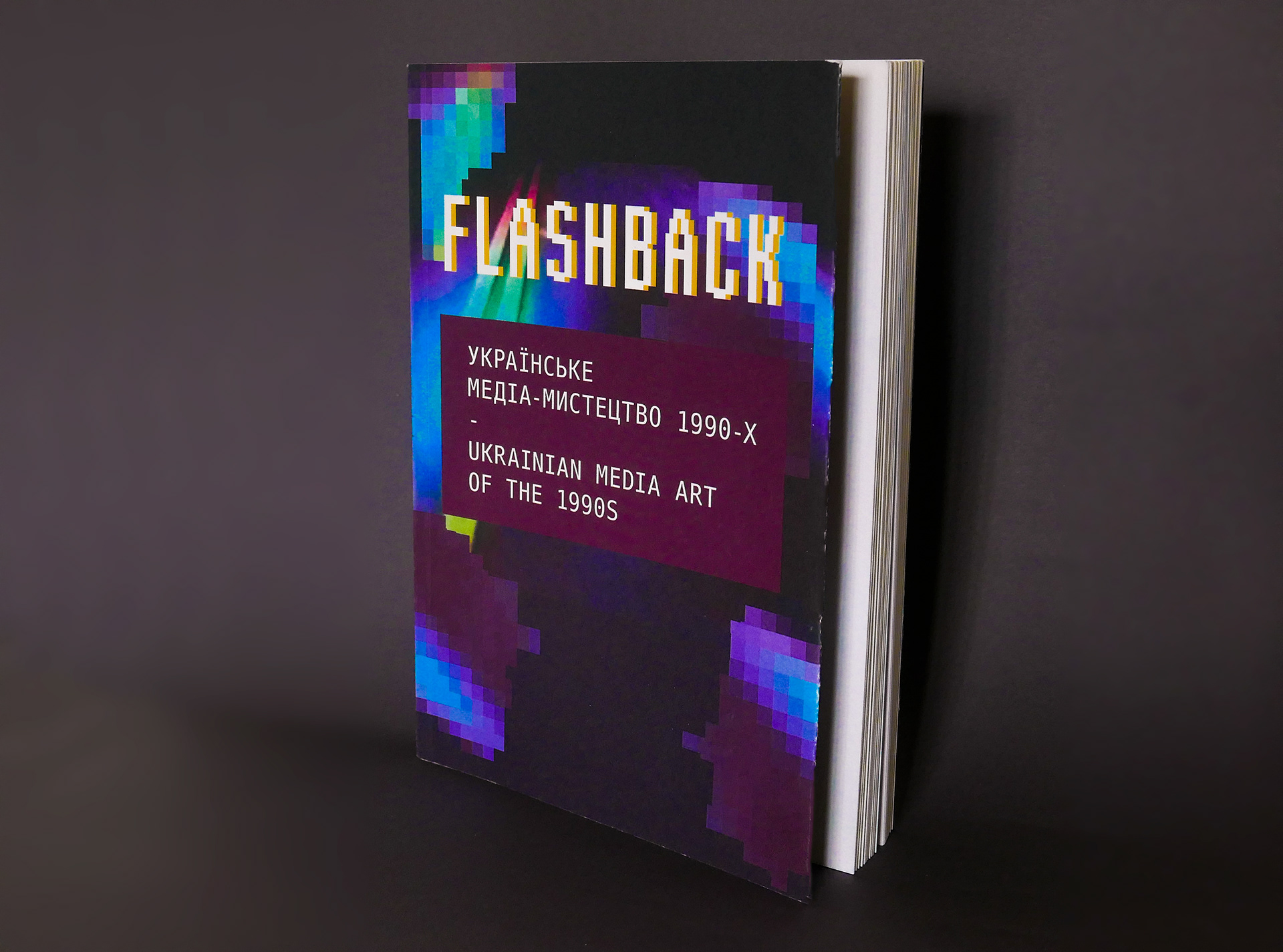 Flashback: Ukrainian Media Art of the 1990s
Oleksandr Soloviov


art critic, curator of contemporary art


Solomia Savchuk
artist, curator of the Contemporary Art laboratory of Mystetskyi Arsenal
180 pages
Fonts: MA Deja Vu Sans, MA Deja Vu Mono, SHPinscher